Psychological Audience Analysis
Psychological audience analysis considers your audience's psychological dispositions toward the topic, speaker, and occasion and how their attitudes, beliefs, and values inform those dispositions. When considering your audience's disposition toward your topic, you want to assess your audience's knowledge of the subject. You wouldn't include a lesson on calculus in an introductory math course. You also wouldn't go into the intricacies of a heart transplant to an audience with no medical training. A speech on how to give a speech would be redundant in a public speaking class, but it could be useful for high school students or older adults who are going through a career transition. Students in my class recently had to theme their informative speeches around the topic of renewable energy. They were able to tie their various topics to a new renewable energy production plant that opened that semester on our campus. They had to be careful not to overrun their speech with scientific jargon. One student compared the concept of biogasification to the natural gas production that comes from living creatures like humans and cows. This comparison got a laugh from the audience and also made the seemingly complex concept more understandable.
The audience may or may not have preconceptions about you as a speaker. One way to positively engage your audience is to make sure you establish your credibility. In terms of credibility, you want the audience to see you as competent, trustworthy, and engaging. If the audience is already familiar with you, they may already see you as a credible speaker because they've seen you speak before, have heard other people evaluate you positively, or know that you have credentials and/or experience that make you competent. If you know you have a reputation that isn't as positive, you will want to work hard to overcome those perceptions. To establish your trustworthiness, you want to incorporate good supporting material into your speech, verbally cite sources, and present information and arguments in a balanced, noncoercive, and nonmanipulative way. To establish yourself as engaging, you want to have a well-delivered speech, which requires you to practice, get feedback, and practice some more. Your verbal and nonverbal delivery should be fluent and appropriate to the audience and occasion. We will discuss speech delivery more in Chapter 10 "Delivering a Speech".
The circumstances that led your audience to attend your speech will affect their view of the occasion. Acaptive audience includes people who are required to attend your presentation. Mandatory meetings are common in workplace settings. Whether you are presenting for a group of your employees, coworkers, classmates, or even residents in your dorm if you are a resident advisor, you shouldn't let the fact that the meeting is required give you license to give a half-hearted speech. In fact, you may want to build common ground with your audience to overcome any potential resentment for the required gathering. In your speech class, your classmates are captive audience members.
View having a captive classroom audience as a challenge, and use this space as a public speaking testing laboratory. You can try new things and push your boundaries more, because this audience is very forgiving and understanding since they have to go through the same things you do. In general, you may have to work harder to maintain the attention of a captive audience. Since coworkers may expect to hear the same content they hear every time this particular meeting comes around, and classmates have to sit through dozens and dozens of speeches, use your speech as an opportunity to stand out from the crowd or from what's been done before.
A voluntary audience includes people who have decided to come hear your speech. This is perhaps one of the best compliments a speaker can receive, even before they've delivered the speech. Speaking for a voluntary audience often makes me have more speaking anxiety than I do when speaking in front of my class or my colleagues, because I know the audience may have preconceived notions or expectations that I must live up to. This is something to be aware of if you are used to speaking in front of captive audiences. To help adapt to a voluntary audience, ask yourself what the audience members expect. Why are they here? If they've decided to come and see you, they must be interested in your topic or you as a speaker. Perhaps you have a reputation for being humorous, being able to translate complicated information into more digestible parts, or being interactive with the audience and responding to questions. Whatever the reason or reasons, it's important to make sure you deliver on those aspects. If people are voluntarily giving up their time to hear you, you want to make sure they get what they expected.
A final aspect of psychological audience analysis involves considering the audience's attitudes, beliefs, and values, as they will influence all the perceptions mentioned previously. As you can see in Figure 9.1 "Psychological Analysis: Attitudes, Beliefs, and Values", we can think of our attitudes, beliefs, and values as layers that make up our perception and knowledge.
Figure 9.1 Psychological Analysis: Attitudes, Beliefs, and Values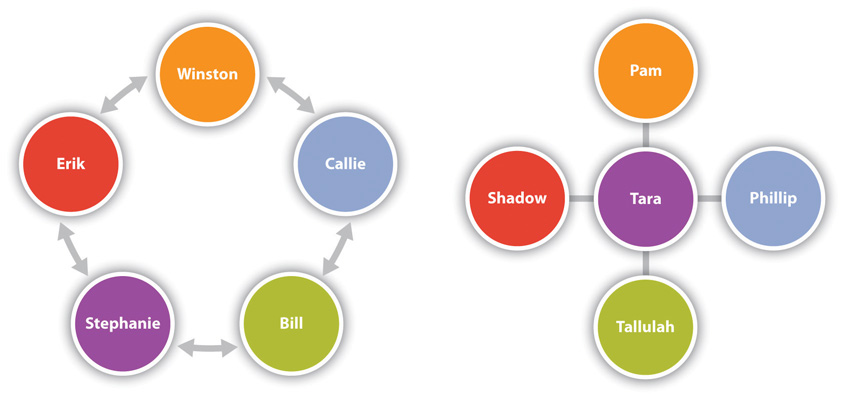 At the outermost level, attitudes are our likes and dislikes, and they are easier to influence than beliefs or values because they are often reactionary. If you've ever followed the approval rating of a politician, you know that people's likes and dislikes change frequently and can change dramatically based on recent developments. This is also true interpersonally. For those of you who have siblings, think about how you can go from liking your sisters or brothers, maybe because they did something nice for you, to disliking them because they upset you. This seesaw of attitudes can go up and down over the course of a day or even a few minutes, but it can still be useful for a speaker to consider. If there is something going on in popular culture or current events that has captured people's attention and favor or disfavor, then you can tap into that as a speaker to better relate to your audience.
When considering beliefs, we are dealing with what we believe "is or isn't" or "true or false." We come to hold our beliefs based on what we are taught, experience for ourselves, or have faith in. Our beliefs change if we encounter new information or experiences that counter previous ones. As people age and experience more, their beliefs are likely to change, which is natural.
Our values deal with what we view as right or wrong, good or bad. Our values do change over time but usually as a result of a life transition or life-changing event such as a birth, death, or trauma. For example, when many people leave their parents' control for the first time and move away from home, they have a shift in values that occurs as they make this important and challenging life transition. In summary, audiences enter a speaking situation with various psychological dispositions, and considering what those may be can help speakers adapt their messages and better meet their speech goals.