Websites
We already know that utilizing library resources can help you automatically filter out content that may not be scholarly or credible, since the content in research databases is selected and restricted. However, some information may be better retrieved from websites. Even though both research databases and websites are electronic sources, there are two key differences between them that may impact their credibility. First, most of the content in research databases is or was printed but has been converted to digital formats for easier and broader access. In contrast, most of the content on websites has not been printed. Although not always the case, an exception to this is documents in PDF form found on web pages. You may want to do additional research or consult with your instructor to determine if that can count as a printed source. Second, most of the content on research databases has gone through editorial review, which means a professional editor or a peer editor has reviewed the material to make sure it is credible and worthy of publication. Most content on websites is not subjected to the same review process, as just about anyone with Internet access can self-publish information on a personal website, blog, wiki, or social media page. So what sort of information may be better retrieved from websites, and how can we evaluate the credibility of a website?
Most well-known organizations have official websites where they publish information related to their mission. If you know there is an organization related to your topic, you may want to see if they have an official website. It is almost always better to get information from an official website, because it is then more likely to be considered primary source information. Keep in mind, though, that organizations may have a bias or a political agenda that affects the information they put out. If you do get information from an official website, make sure to include that in your verbal citation to help establish your credibility. Official reports are also often best found on websites, as they rarely appear in their full form in periodicals, books, or newspapers. Government agencies, nonprofits, and other public service organizations often compose detailed and credible reports on a wide variety of topics.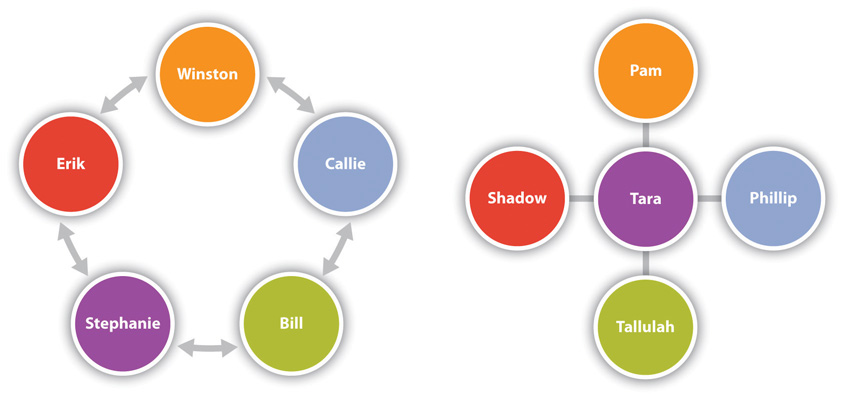 The US Census Bureau's official website is a great place to find current and credible statistics related to population numbers and demographic statistics.
Source: Photo courtesy of U.S. Census Bureau.
A key way to evaluate the credibility of a website is to determine the site's accountability. By accountability, I mean determining who is ultimately responsible for the content put out and whose interests the content meets. The more information that is included on a website, the better able you will be to determine its accountability. Ideally all or most of the following information would be included: organization/agency name, author's name and contact information, date the information was posted or published, name and contact information for person in charge of web content (i.e., web editor or webmaster), and a link to information about the organization/agency/business mission. While all this information doesn't have to be present to warrant the use of the material, the less accountability information is available, the more you should scrutinize the information. You can also begin to judge the credibility of a website by its domain name. Some common domain names are .com, .net, .org, .edu, .mil, and .gov. For each type of domain, there are questions you may ask that will help you evaluate the site's credibility. You can see a summary of these questions inTable 9.2 "Website Domain Names and Credibility". Note that some domain names are marked as "restricted" and others aren't. When a domain is restricted, .mil for example, a person or group wanting to register that domain name has to prove that their content is appropriate for the guidelines of the domain name. Essentially, this limits access to the information published on those domain names, which increases the overall credibility.
Table 9.2 Website Domain Names and Credibility
| Domain Name | Purpose | Restricted? | Questions to Ask |
| --- | --- | --- | --- |
| .com, .net | Commercial | No | Is the information posted for profit? Is the information posted influenced by advertisers? |
| .org | Mostly noncommercial organizations | No | What is the mission of the organization? Who is responsible for the content? Is the information published to enhance public knowledge or to solicit donations? |
| .edu | Higher education | Yes | Who published the information? (the institution or an administrator, faculty member, staff member, or student) |
| .mil | US military | Yes | Most information on .mil sites will be credible, since it is not published for profit and only limited people have access to post information. |
| .gov | US government | Yes | Most information on .gov sites will be credible, since it is not published for profit and only limited people have access to post information. |